Warren Ellis: Captured Ghosts adds Helen Mirren, Stoya, Joss Whedon, sets premiere at Napa Valley Film Festival
Docu on comics writer, futurist, creator of Bruce Willis hit RED to premiere at inaugural fest, cast includes Oscar winning Dame, adult film star, & Avengers director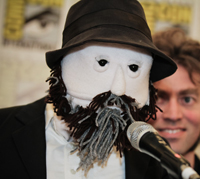 Napa Valley Film Festival has announced the documentary WARREN ELLIS: CAPTURED GHOSTS, featuring Academy Award-winner Dame Helen Mirren (THE QUEEN), Stoya (adult film star), Joss Whedon (director upcoming THE AVENGERS), Wil Wheaton (STAR TREK), Brea Grant (HEROES, DEXTER, writer Suicide Girls comic), Claudio Sanchez (Coheed & Cambria), Joe Quesada (Chief Creative Officer, Marvel Entertainment), Andy Hurley (Fall Out Boy), Ben Templesmith (illustrator 30 Days of Night), Patton Oswalt (RATATOUILLE), and a Warren Ellis Muppet (!) in the film about comic book writer / futurist / novelist / alt-culture thinker / philsopher Warren Ellis (whose comic book RED was adapted into Summit Entertainment's Bruce Willis blockbuster last year), will premiere at the festival's inaugural run November 9th – 13th. The premiere was first hinted at by director Patrick Meaney (GRANT MORRISON: TALKING WITH GODS) during the film's packed San Diego Comic Con panel. Distributor/co-producer Halo-8 Entertainment has slated the film for a winter 2012 theatrical release.
"Patrick Meaney and Jordan Rennert have an uncanny ability to tell the stories of cultural visionaries like Warren Ellis and Grant Morrison whose work serves as an epicenter of influence that expands to higher-profile mainstream innovators and subtly changes the world," said Halo-8 president Matt Pizzolo, who also served as co-producer on the film. "It's really exciting that the Napa Valley Film Festival is championing this film and presenting Warren's work and persona to a larger audience."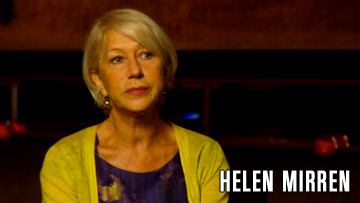 CAPTURED GHOSTS features the most extensive interview ever given by Ellis, whose groundbreaking body of work includes comic books Planetary, Transmetropolitan, Iron Man: Extremis, FreakAngels, The Authority and novel Crooked Little Vein. Spanning from his first memory watching the moon landing as a child to the recent boffo success of RED (which starred Bruce Willis, Helen Mirren, Morgan Freeman, Karl Urban, John Malkovich, Mary Louise-Parker), Ellis' acerbic wit and core belief in humanity come across like never before… revealing the unique point of view that has made him such a pivotal and influential figure to his massive audience of artists, journalists, scientists, and fans.
Said Marc Lhormer, who co-founded the festival withBrenda Lhormer, "We are extremely pleased to be premiering this fascinating documentary at the Napa Valley Film Festival, where it will get enthusiastic attention, and where we'll be hosting the filmmakers at a panel discussion with the audience. This is a special event for filmmakers and film lovers alike."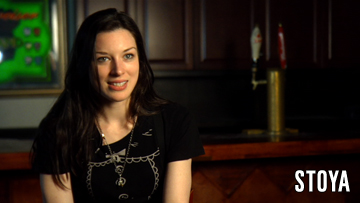 Produced by Patrick Meaney and Jordan Rennert through their Respect Films banner in association with Halo-8 Entertainment and SequArt Publishing, WARREN ELLIS: CAPTURED GHOSTS is the follow-up to Meaney's 2010 GRANT MORRISON: TALKING WITH GODS docu which Variety said "will intrigue the previously unconverted" and Wired called "an instant classic."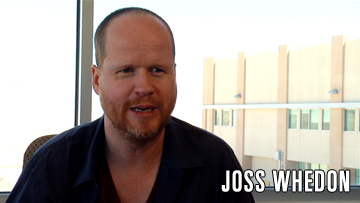 "Napa Valley Film Festival looks like one of the most exciting film events of the year," said Meaney, "and I'm thrilled that Captured Ghosts is a part of the inaugural festival."
The inaugural Napa Valley Film Festival plans to present more than 60 new films, including narrative features, foreign films, studio sneak previews, documentaries, short films, and student works. Discussion panels with industry executives, Q&A sessions with the filmmakers, wine tasting and culinary demonstrations, opening and closing night festivities, awards ceremonies, VIP receptions and dinner, and Tribute Programs are all key ingredients rounding out the full NVFF experience.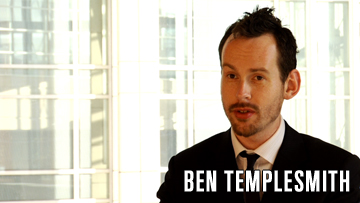 About Halo-8 Entertainment
Halo-8 Entertainment (www.halo8.tv) is a film, comics, & transmedia studio that marries art with technology, producing and distributing daring, creator-owned media reaching audiences via movie theaters, massmarket DVD, cable-VOD, and digital platforms. The studio is known for integrating film with tech innovations such as the "illustrated film" format designed forGodkiller which Wired called "a horrific yarn of quantum physics, culture jamming, and conspiracy theory" and influential comics creator Ben Templesmith (creator 30 Days of Night)called "the new frontier of comics and animation," and for championing controversial documentaries such as the animal rights film Your Mommy Kills Animals which Variety called"a miraculously evenhanded treatment of a snarlingly divisive debate" and currently holds a 91% positive ranking on Rotten Tomatoes.
About the Napa Valley Film Festival
The Napa Valley Film Festival (www.napavalleyfilmfest.org) is produced by Cinema Napa Valley, a registered 501c3 non-profit organization headquartered in Napa, California. The festival's co-creators are Brenda and Marc Lhormer, producers of the feature film Bottle Shock, about the historic upset victory by Napa Valley wines over the French at the famous 1976 wine-tasting competition in Paris. Bottle Shock premiered at the 2008 Sundance Film Festival before going on to international theatrical distribution. The husband-and-wife team also ran the successful Sonoma Valley Film Festival from 2001 through 2008. In addition to producing the annual film festival, Cinema Napa Valley presents special film programs throughout the year and provides support to student filmmaking programs in Napa Valley schools.